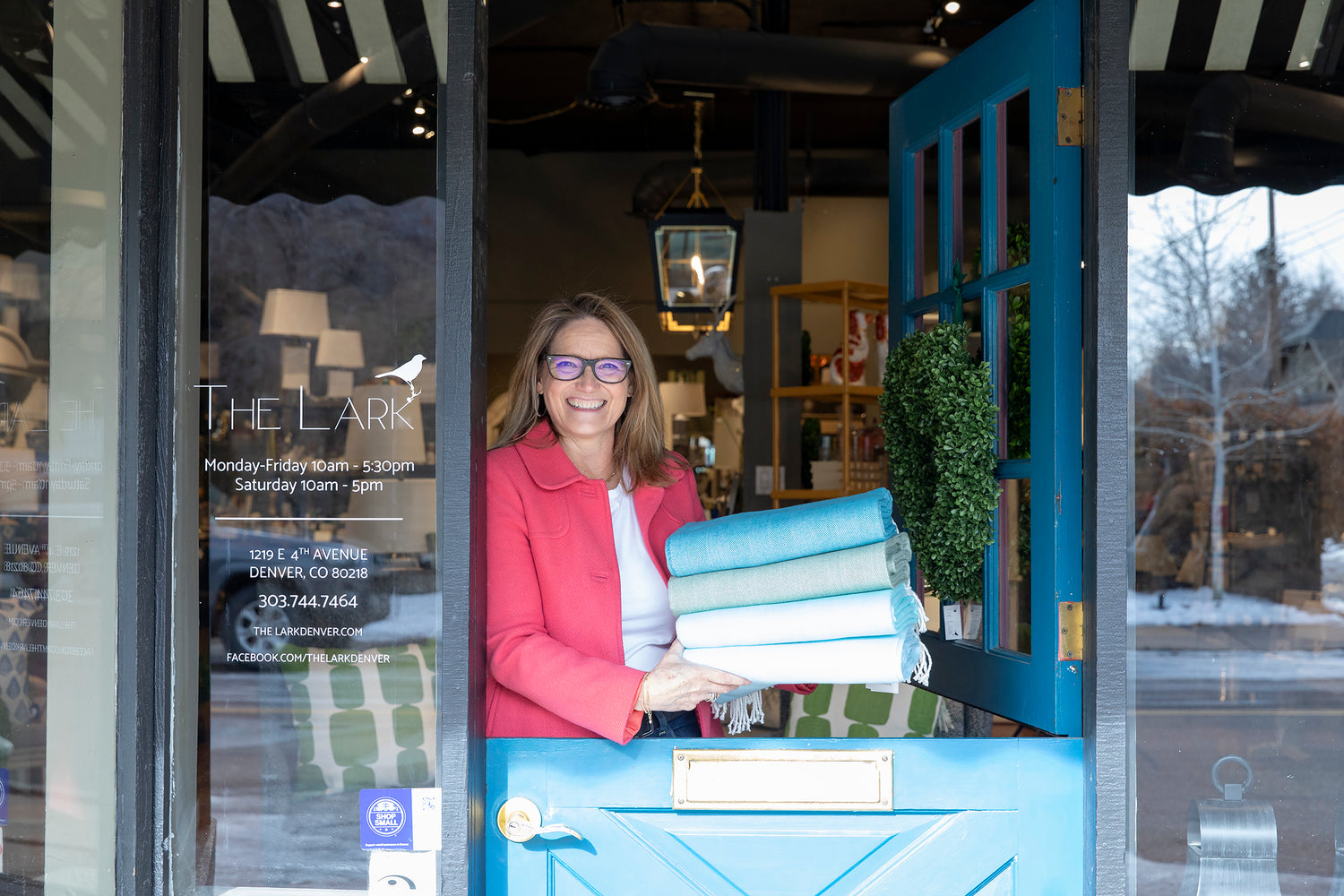 About The Lark
We are so glad you have found your way to our little corner of the world. 

The Lark opened its doors in 1971 in a quaint neighborhood in Denver and still resides in the same location today. Unique to The Lark are light and bright traditional home furnishings, designer accessories, exquisite hard-to-find gifts, delightful presents for children, decorative art, and home décor.
Owner, Jill Livran has impeccable taste and sources unique items from vendors around the world. There is always something new to see at The Lark!
EXCEPTIONAL SERVICE
Whether you're browsing or buying, The Lark experience is all-encompassing. Exceptional services abound with free street-side parking, complimentary gift wrap in The Lark's signature brown craft boxes, and shipping gifts if necessary. And that's a wrap.
HOME ACCESSORIES
If you're looking for something different and unexpected, shop The Lark. Our items are hand-picked to be different from what you find at every other home store. Beautiful, affordable lamps. Tabletop delights including Simon Pearce and Beatriz Ball. You can even pick up a framed print or two and some throw pillows to spruce up a favorite room.
CLASSIC FURNISHINGS
The Lark carries Company C custom upholstery furniture. Enjoy unexpected gliding in the arm chair as you peruse the catalog of affordable options. Couches, chairs, pillows, rugs and more…at a price point making it feasible to transform your home from ugh to wow. The plush pieces are fresh and functional and complement the signature traditional tables, buffets and cabinets in the store.
UNIQUE GIFTS
From various markets to our store in Denver, we source signature lines you won't find everywhere. Whether you need a gift for a certain someone or just want to treat yourself, The Lark has the right item at the right price. From hostess to birthday to baby gifts, we offer complimentary wrapping so the only thing you'll have to dress for the occasion is yourself.
BRIDAL REGISTRY
If every bride is uniquely different, why are all bridal registries the same? The Lark offers custom bridal registry guaranteed to match your style and taste at price points that your guests can happily digest. Once you've picked out your every day dishes and flatware, come shop with us and select those special registry items to complete your look.