Light, Bright & Unique Home Decor
The Lark is a locally owned, truly unique home accessory store that has been part of Denver for the past 50 years. From gift registries to professional design projects, there is no better establishment to help you refresh your home.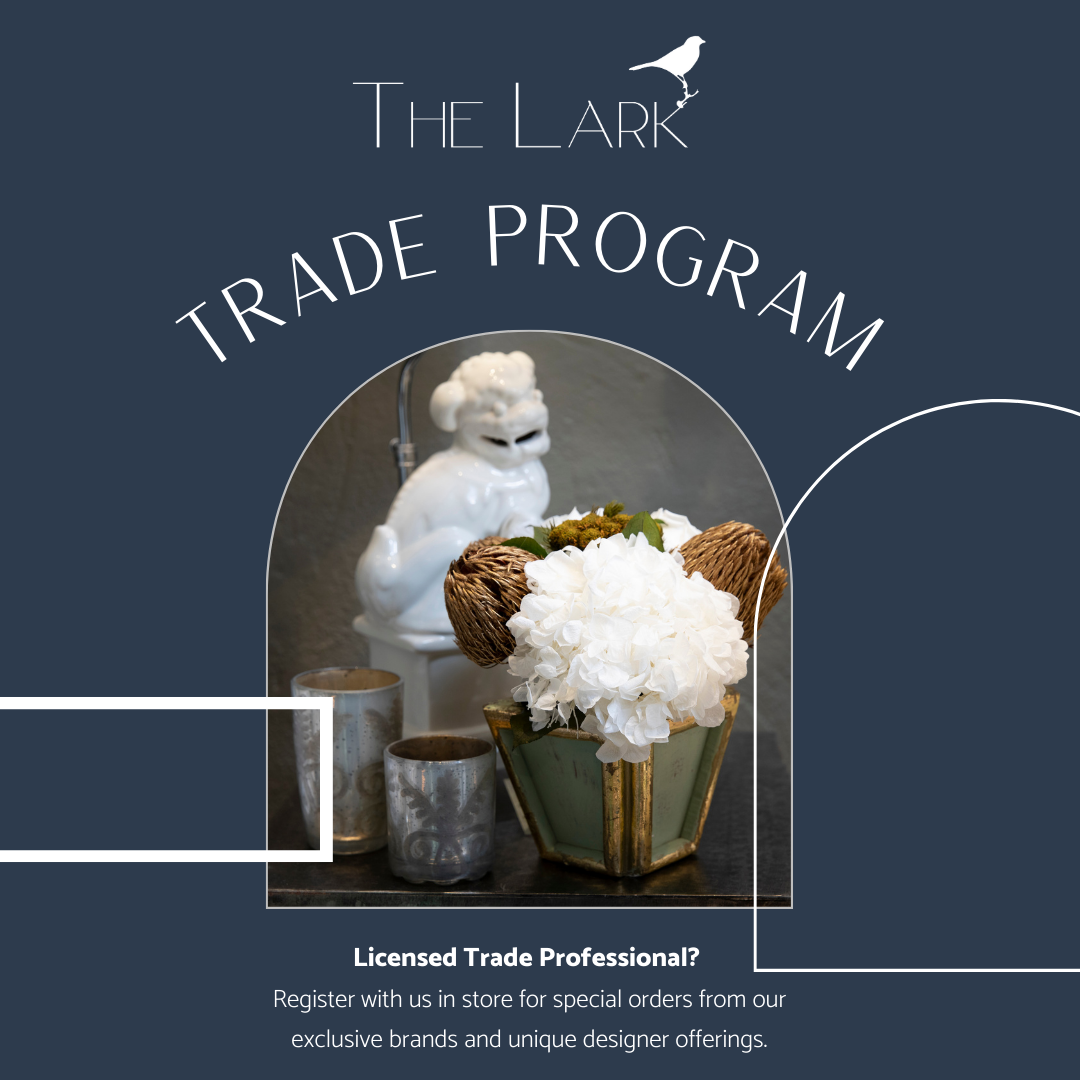 Partner With Us
Tired of buying the same items for your projects? Looking for products that spark conversation?

We love to partner with interior designers and other licensed professionals as you bring residential and commercial projects to life. Showcase your design expertise to clients while also supporting a locally female-owned business that has been a staple of Denver's Country Club neighborhood since 1971.
Apply Now